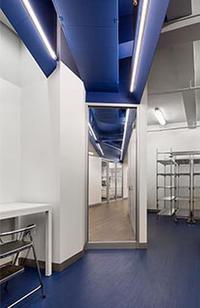 In keeping with its mission, the Helen Frankenthaler Foundation Archives maintains a collection of original papers and materials pertaining to Frankenthaler's life and work. Established in 2015, the Archives preserves, acquires, and will ultimately provide access to the artist's papers and other documents related to her life and art, along with oral histories, her personal library, and the Helen Frankenthaler Foundation records.

The materials in the archives are presently being processed and are not yet accessible for scholarly research purposes. However, the Foundation may, at its discretion, be able to respond to questions or make selected materials available to scholars, curators, and researchers.

Questions regarding the archives, research, and potential donations of papers related to Helen Frankenthaler, particularly correspondence and photographic materials, can be sent to archives@frankenthalerfoundation.org.