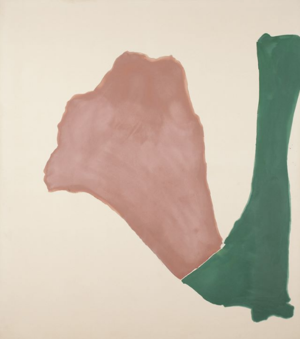 Helen Frankenthaler In Her Time And Now, lecture by Elizabeth Smith
The Kreeger Museum, Washington, D.C.
February 6, 2019
The program will consider the work of Frankenthaler as a second-generation Abstract Expressionist and her pioneering role in the development of the Color Field school, with a special focus on the painting Hurricane Flag as a key example of Frankenthaler's work of the late 1960s and in context of the artist's six-decade career.
Image: Helen Frankenthaler, Hurricane Flag, 1969, acrylic on canvas, 119 x 105 1/2 inches. Collection The Kreeger Museum. Gift of the Trustees of the Corcoran Gallery of Art. © 2019 Helen Frankenthaler Foundation, Inc. / Artists Rights Society (ARS), New York.