Press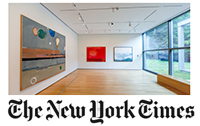 Berkshire Tour: Formalism Relaxes, Handcraft Goes Digital
By Nancy Princenthal
August 30, 2017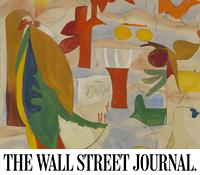 'No Rules: Helen Frankenthaler Woodcuts' and 'As in Nature: Helen Frankenthaler Paintings' Reviews: In the Restless Innovator's Studio
by Karen Wilkin
July 22, 2017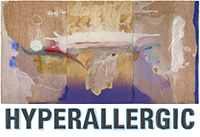 Helen Frankenthaler's Panoramas of Paint
by Thomas Micchelli
July 15, 2017
View more press
Videos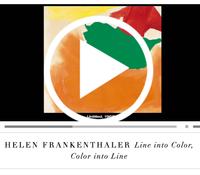 Rare Archival Footage of Frankenthaler
On occasion of Line into Color, Color into Line: Helen Frankenthaler, Paintings, 1962–1987, Gagosian Gallery and the Foundation present this video
October 4, 2016
Film: OK to print: Helen Frankenthaler at Tyler Graphics, Mount Kisco, New York, 1994.
Courtesy of National Gallery of Australia, 2005.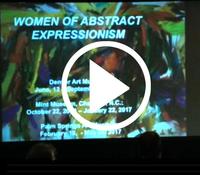 Gwen Chanzit, Curator of Modern Art, Denver Art Museum, spoke about her upcoming exhibition, Women of Abstract Expressionism, followed by a discussion with Robert Slifkin, Institute of Fine Arts, NYU.
View more videos
Audio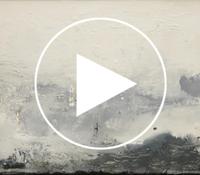 Two Frankenthaler Exhibitions Open At The Clark, podcast on WAMC North East Public Radio
by JD Allen
June 30, 2017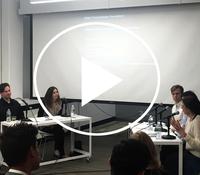 Material Concerns and Current Practices, Part 2
"The Artwork as a Space for Materialization." Artists Mark Barrow, Ryan Sullivan, and Mary Weatherford with respondent Suzanne Hudson, Associate Professor of Art History and Fine Arts at University of Southern California
March 21, 2017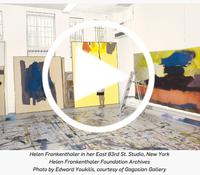 'Tripping' on art with Helen Frankenthaler and Doug Aitken.
Edward Goldman talks about Helen Frankenthaler's paintings at the Gagosian Gallery and Doug Aitken's videos and sculptures at MOCA.
September 27, 2016
View more audio