Press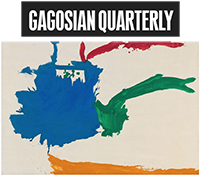 Helen and High Water
by John Elderfield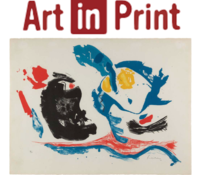 Uncovering Discovery: Frankenthaler's Printmaking
By Ruth Fine, Art in Print, Vol. 8, No. 2
July - August 2018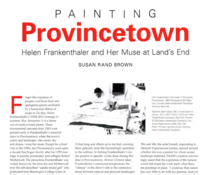 Painting Provincetown Helen Frankenthaler and Her Muse at Land's End
By Susan Rand Brown
View more press
Videos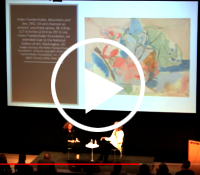 Ninth Street Women: Mary Gabriel in conversation with Deborah Solomon
at the Whitney Museum of American Art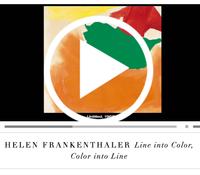 Rare Archival Footage of Frankenthaler
On occasion of Line into Color, Color into Line: Helen Frankenthaler, Paintings, 1962–1987, Gagosian Gallery and the Foundation present this video
October 4, 2016
View more videos
Audio
Panel Discussion: Helen Frankenthaler
On occasion of Helen Frankenthaler Prints: The Romance of a New Medium Frankenthaler's printmaking was the focus of a conversation between Douglas Dreishpoon, Mark Pascale, and Ruth E. Fine.
Audio courtesy of The Art Institute of Chicago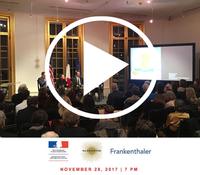 Helen Frankenthaler: Saluting France
Albertine Books at The Cultural Services of the French Embassy and the Foundation co-hosted a discussion about Helen Frankenthaler's work and its connection to French art and culture.
November 28, 2017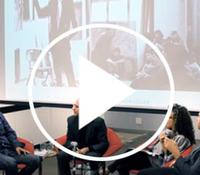 Douglas Dreishpoon moderated a conversation with artists Tom Burkhardt, Byron Kim, and Lisa Sigal, in a special program co-organized with Skowhegan School of Painting & Sculpture,
on occasion of the Foundation's grant to Skowhegan.
October 23, 2017
View more audio